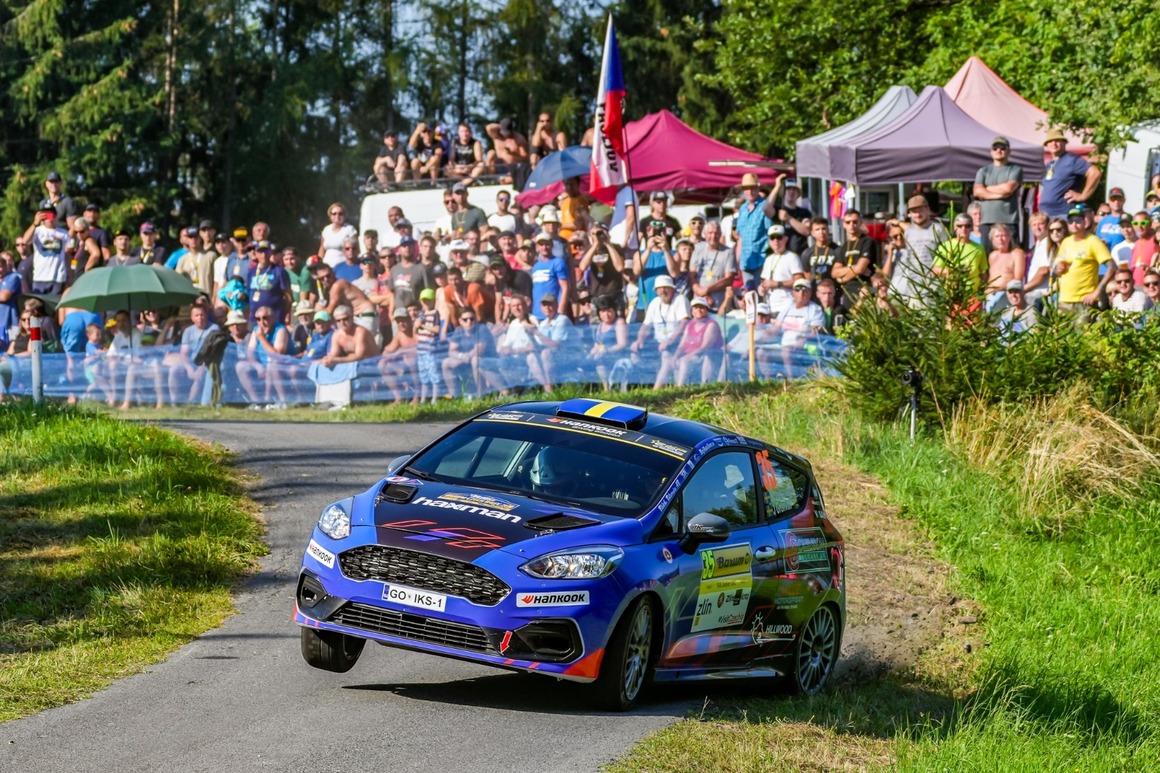 When the year's penultimate round in the Junior ERC was held in the Czech Republic this weekend, Mille Johansson was in the fight for the podium together with his co-driver Johan Grönvall.
Mille and Johan had a strong start to the rally, and were third in the tough junior class after Saturday stages in their Ford Fiesta Rally4 from the Slovenian team IKsport.
On Sunday's first stages, they lost some time, and fell to fifth place in Barum Czech Rally Zlín. On the penultimate stage, the rally ended after an off in a turn where many competitors went off the road.
– I am satisfied with what we performed in this weekend's rally. This was by far the most difficult race I've run. The roads were super technical, with varying grip and width in every turn. Unfortunately I stepped on the gas too early in a muddy hairpin and we slid into the ditch and bent a tie rod, which meant we couldn't continue. But we take the experience from this rally with us, and have once again shown that we have good speed on the tarmac as well, says Mille.
After five out of six rallies in this year's championship, Mille and Johan are in eighth place in the Junior ERC standings. The last event of the season will be held in Hungary on October 6-8.